Tickenham Cattery, Tickenham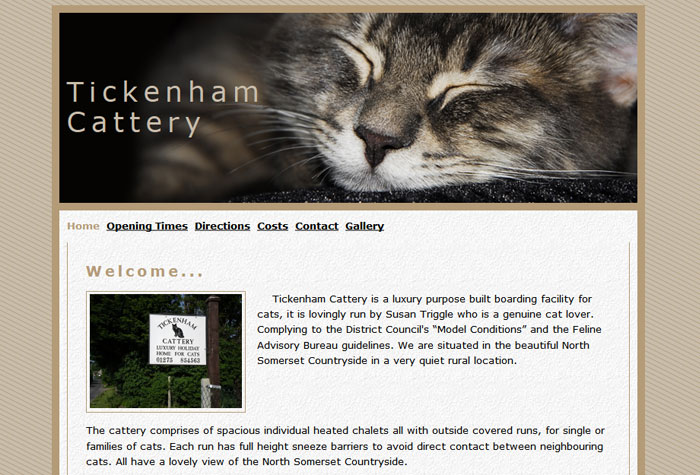 Tickenham Cattery, Riverside, Church Lane, Tickenham, North Somerset BS21 6SD
Contact Details
Contact Tel :01275 854563
Website :Click to visit Website
Email :Use the email form provided below
The Tickenham Cattery is conveniently located in the North Somerset countryside little more than a 5-minute drive from Nailsea, Clevedon or Portishead. The cattery accommodation consists of spacious heated chalets, each with their own covered outside runs. Chalets are available for single cats or for families.
Other Information
For more information about Tickenham Cattery, you can visit them in person, visit their website, telephone or send them an email (if available) using the form below.
Registering a Boarding Cattery
Adding your cattery to the British Cattery Directory, the largest directory of its kind, is easy.
Click the button below to find out more.
How to Register