About Us
The British Cattery Directory is an independent website owned and managed by a small group of website designers who just happen to be cat owners. The website is run on a non-profit basis. charging cattery owners and vets a nominal annual fee to remain on the site in order to cover our costs. We run the directory as cat lovers, mostly for personal pleasure, to provide a service for other cat owners.
Why a cattery directory?
The British Cattery directory was created by a small group of people who love cats (and dogs) and who also happen to build websites for a living. The idea for the cattery directories came about when one of our designers, who owns a family-run kennels and cattery, pointed out that there weren't any websites providing up to date information on local boarding catteries. So, we decided to create one.
We decided to create a series of county directories which included local catteries, vets and cat rescue groups. These original sites were created and run by volunteers and their success has been monitored ever since. In the spring of 2016, once we knew we were providing a service that people wanted and used, we started work on bringing all the directories together, to form the British Cattery Directory.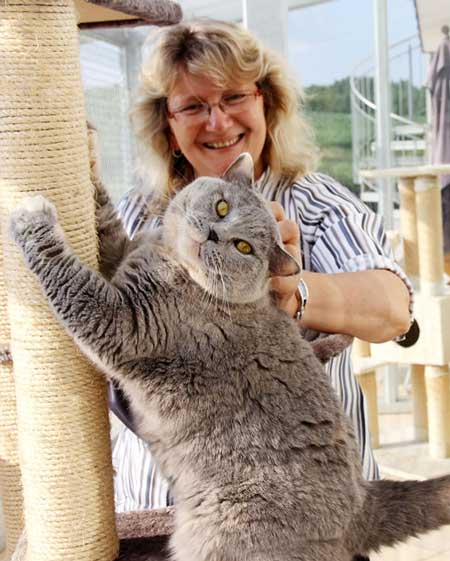 Open to all
The owners of boarding catteries, veterinary clinics and animal welfare organisations can all register to join the directory. We can no longer afford to run and manage the site for free, so we now charge a nominal annual registration fee for catteries and vets to help cover our costs. Cattery owners and vets who add their business to our directory can include a description of their services and facilities, contact details and opening hours. We also added simple contact forms to each listing, allowing visitors to send written enquiries directly to each cattery or vet, for example to ask about availability or services.
Cattery owners
Although we created the directory to help cat owners find a local cattery, we also wanted to provide a little support to cattery owners, most of whom are running a small family business. Our directory provides a very effective way of promoting a cattery online.
Our aim has always been to make our directories the first stop for anybody looking for a boarding cattery and to provide a level playing field for all catteries. We considered allowing reviews and ratings to help those who offer excellent service, but in an experiment in 2015 discovered that approximately 95% of all reviews and ratings submitted (positive and negative) were fakes. We may reintroduce the concept in future, but only when we devise a system to stop such garbage.
As for our jobs…
As we said above, we're a small group of website designers and that's what we do for a living. If you have a cattery, a kennels, a veterinary cantre or any other sort of business, we can build a website for you at reasonable prices. A professionally-created website truly doesn't need to be big, complicated or expensive. If you have a cattery or kennels and want a complete package, we also have a selection of premium domain names available for sale.