About Us
Created in 2010, the British Cattery Directory is an independent website, owned and managed by lifelong pet owners and run on a strictly non-profit basis. We only charge cattery owners and vets a nominal annual fee to get their businesses listed in the directory in order to cover our costs. We run the directory for personal pleasure, and to provide a service for other cat owners.
Why a cattery directory?
The British Cattery directory was created by a small group of people who love cats (and dogs). The idea for the cattery directories came about when one of the site founders, who owns a family-run kennels and cattery, pointed out that there weren't any websites providing up to date information on local boarding catteries. So, we decided to create one.
The British Cattery Directory originally existed as a group of regional and county directories, each of which included details of local catteries, vets and cat rescue groups. Once we were sure we were providing a service that people wanted and used, we started work on bringing all the directories together, to form the British Cattery Directory, which was launched in late 2015.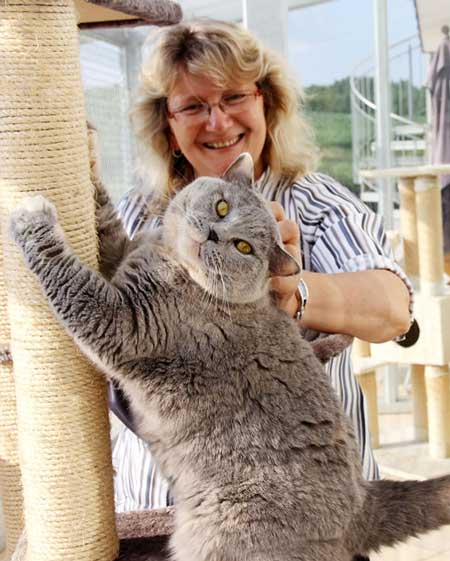 Open to all
The owners of boarding catteries, veterinary clinics and animal welfare organisations can all register to join the directory. We can no longer afford to run and manage the site for free, so we now charge a nominal annual registration fee for catteries and vets to help cover our costs. Cattery owners and vets who add their business to our directory can include a description of their services and facilities, contact details and opening hours. We also added simple contact forms to each listing, allowing visitors to send written enquiries directly to each cattery or vet, for example to ask about availability or services.
Cattery owners
Although we created the directory to help cat owners find a local cattery, we also wanted to provide a little support to cattery owners, most of whom are running a small family business. Our directory provides a very effective way of promoting a cattery online. Our aim has always been to make our directories the first stop for anybody looking for a boarding cattery and to provide a level playing field for all catteries. If you'd like to add your cattery to the directory, or indeed your veterinary practice or animal welfare group, click the button below to read more.