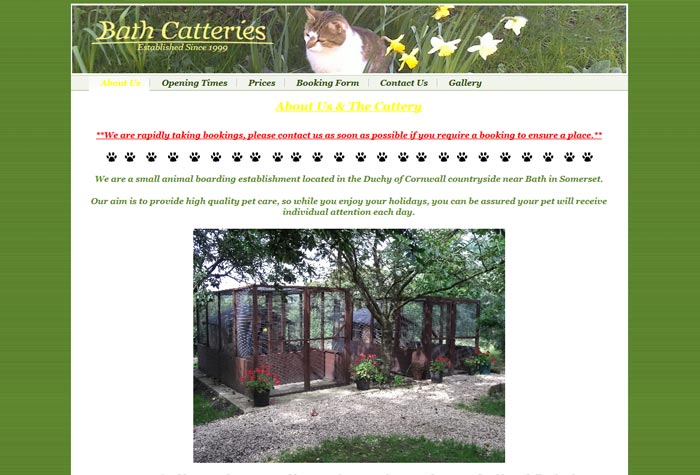 Bath Catteries, 27, Newton St. Loe, Bath, Avon, BA2 9BY
Contact Details
Contact Tel :01225 873695
Website :Click to visit Website
Email :Use the email form provided below
Bath Catteries are situated in the picturesque village of Newton Saint Loe just a few minutes outside Bath. The cattery accommodation consists of independent wooden cottages, each with indoor sleeping areas with vet beds, infra red heating lamps and outdoor exercise runs overlooking a large garden.
Other Information
For more information about Bath Catteries, you can visit them in person, visit their website, telephone or send them an email (if available) using the form below.
Registering a Boarding Cattery
Adding your cattery to the British Cattery Directory, the largest directory of its kind, is easy.
Click the button below to find out more.
How to Register