Olde Bexley Cattery, Bexley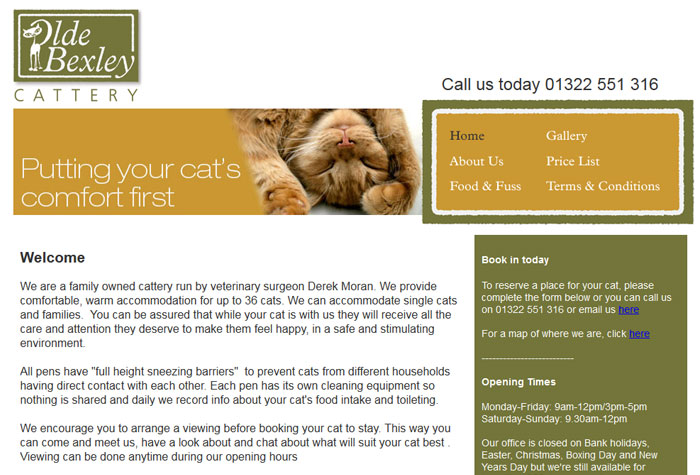 21 Dartford Road, Bexley
Greater London, DA5 2AY
Contact Details
Contact Tel :01322 551 316
Website :Click to visit Website
Email :Use the email form provided below
Established over 20 years ago, and run by a veterinary surgeon, Olde Bexley Cattery an outdoor cattery, based in Bexley, in Kent. The cattery can accommodate 36 cats and is located in a peaceful garden. The accommodation units all have separate indoor sleeping areas with heated cat beds and covered outdoor runs. The chalets themselves are of wooden construction, with solid concrete floors.
Other Information
For more information about Olde Bexley Cattery, you can visit them in person, visit their website, telephone or send them an email (if available) using the form below.
Individual Suites

Family Suites

Toys provided
Add your boarding cattery to the directory
Adding your cattery to the cattery directory is simple and cost effective. To find out more, click below.