Cats Whiskers Cattery, Tunbridge Wells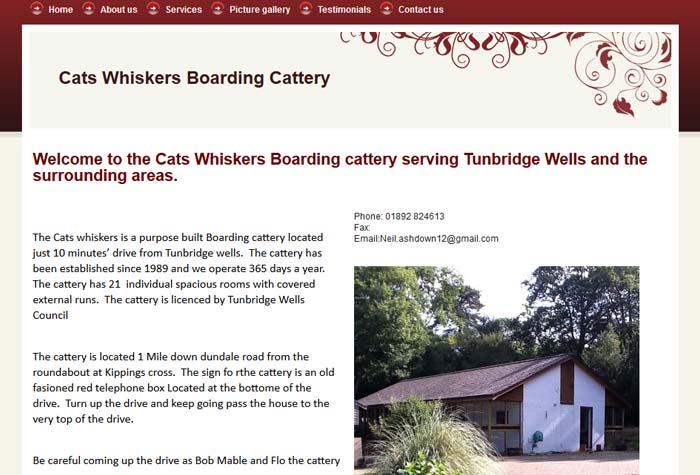 1 Beechers Lodge, Dundale Road, Tunbridge Wells
Kent, TN3 9AH
Contact Details
Contact Tel :01892 824613
Website :Click to visit Website
Email :Use the email form provided below
Established in 1989, Cats Whiskers Cattery is located just outside Tunbridge Wells. The purpose/built facilities provide under-floor heating in all rooms and hygienic ceramic floors. The cattery offers 21 individual rooms, each with covered external runs .
Other Information
For more information about Cats Whiskers Cattery, you can visit them in person, visit their website, telephone or send them an email (if available) using the form below.
Individual Suites

Family Suites

Toys provided
Add your boarding cattery to the directory
Adding your cattery to the cattery directory is simple and cost effective. To find out more, click below.