Chestnut Boarding Centre, Epping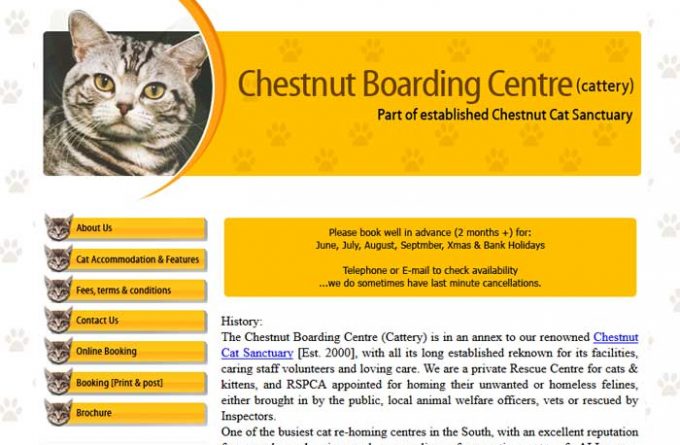 The Chestnut Boarding Centre or Cattery is part of the Chestnut Cat Sanctuary, a private Rescue Centre for cats and kittens, recommended and used by the RSPCA. The Chestnut Boarding Centre offers cattery accommodation in the form of 19 luxury heated pens, which can house either one or two cats in new, insulated accommodation. There are double pens and single pens with windows overlooking the gardens and courtyards, plus linked family pens are available for families of up to 10 cats. If you'd like to know more about the services and facilities offered by Chestnut Boarding Centre, click the buttons below to visit the cattery website or telephone the cattery directly.
Finding Chestnut Boarding Centre
Add your boarding cattery to the directory
Adding your cattery to the cattery directory is simple and cost effective. To find out more, click below.