Cleeve Country Cattery, Cleeve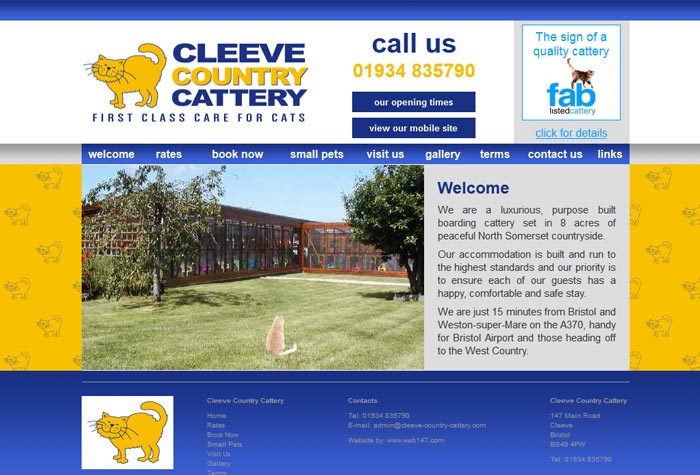 Cleeve Country Cattery, 147, Main Road, Cleeve, Bristol, North Somerset, BS49 4PW
Contact Details
Contact Tel :01934 835790
Website :Click to visit Website
Email :Use the email form provided below
Cleeve Country Cattery is located about 10 miles south of Bristol on the A370 at Cleeve, just a few minutes away from Bristol Airport in the North Somerset countryside. The cattery offers purpose built accommodation with views over the gardens.
Other Information
For more information about Cleeve Country Cattery, you can visit them in person, visit their website, telephone or send them an email (if available) using the form below.
Registering a Boarding Cattery
Adding your cattery to the British Cattery Directory, the largest directory of its kind, is easy.
Click the button below to find out more.
How to Register