Cottage Garden Cats, Lymington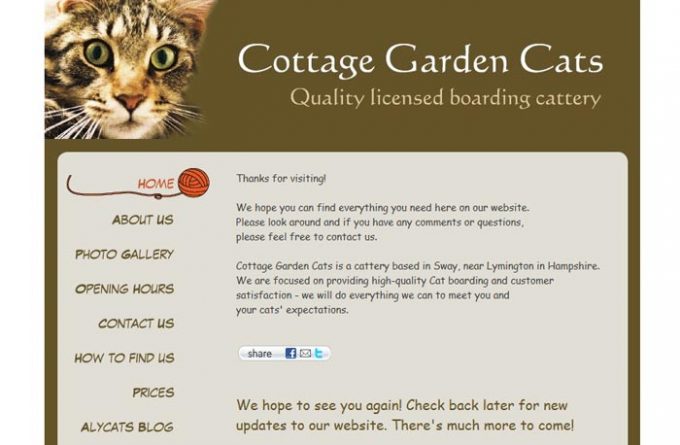 Cottage Garden Cats is a cattery located in Sway, near Lymington in the New Forest in Hampshire. The cattery consists to custom-built cattery chalets, each large enough to accommodate one or two cats from the same household. Each chalet has heated indoor living and sleeping quarters, plus and an outdoor area overlooking the nearby ponds and gardens. there is also a family unit capable of housing up to five cats from the same family.
Finding Cottage Garden Cats
Add your boarding cattery to the directory
Adding your cattery to the cattery directory is simple and cost effective. To find out more, click below.