Country Lodge Cattery, Wisbech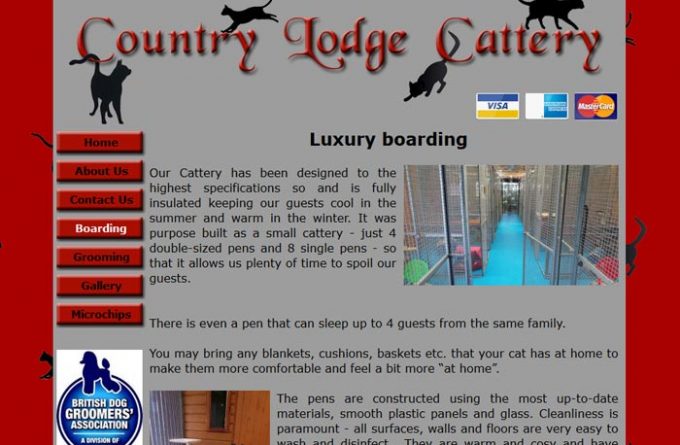 Windyridge, Mill Lane, Wisbech
Cambridgeshire, PE14 7RD
Contact Details
Contact Tel :01945 661097
Website :Click to visit Website
Email :Use the email form provided below
Country Lodge Cattery is located in Wisbech, Cambridgeshire is a purpose-built cattery, designed to the highest specifications, fully insulated to keep cats cool in the summer and warm in the winter. The cattery offers 4 double-sized pens and 8 single pens and one pan that can accommodate up to 4 guests from the same family. The accommodation uses modern materials, smooth plastic panels and glass. For extra winter warmth, the accommodation includes individual heating lamps in the sleeping quarters.
Cat owners can bring any blankets, cushions and so on that will make their cats feel more comfortable and at home. Each cat's accommodation has an adjoining play area play where cats can play with the toys, scratching posts, or just laze about. Country Lodge Cattery offers a collect and delivery service for cats from surrounding towns and villages around Wisbech and Kings Lynn
Other Information
For more information about Country Lodge Cattery, you can visit them in person, visit their website, telephone or send them an email (if available) using the form below.
Individual Suites

Family Suites

Toys provided