Country Lane Cattery, Wokefield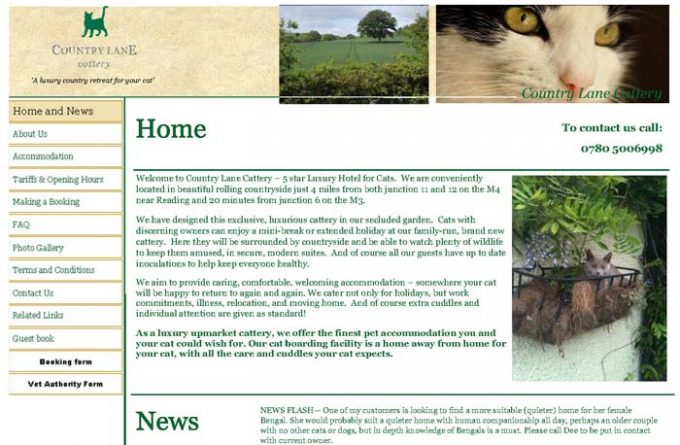 The Old Forge, Lockram Lane, Wokefield
Berkshire, RG7 3AR
Contact Details
Contact Tel :07805 006998
Website :Click to visit Website
Email :Use the email form provided below
Country Lane Cattery is a modern, purpose built cattery located in the Berkshire countryside south of Reading. The cattery is constructed using uPVC units and is situated in private gardens. The accommodation suites are large, with thermostatically controlled sleeping areas and open-air exercise area. A family suite is available for families of up to 4 cats.
If you'd like to know more about the services and facilities offered by Country Lane Cattery, click the buttons below to visit the cattery website or email the owners directly.
Other Information
For more information about Country Lane Cattery, you can visit them in person, visit their website, telephone or send them an email (if available) using the form below.
Individual Suites

Family Suites

Toys provided