Delhorn Boarding Kennels & Cattery, Weston-Super-Mare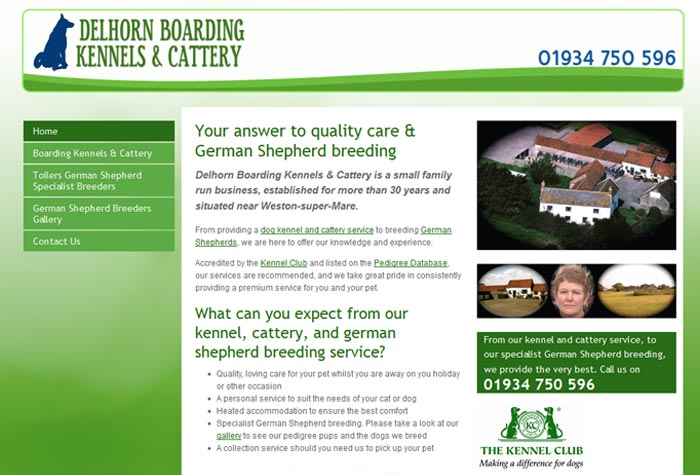 Delhorn Boarding Kennels & Cattery
Delhorn Boarding Kennels & Cattery, Weston Rd, Edingworth, Weston-Super-Mare, BS24 0JH
Contact Details
Contact Tel :01934 750596
Website :Click to visit Website
Email :Use the email form provided below
The Delhorn Boarding Kennels and Cattery are situated at Edingworth, on the A370 between Weston-Super-Mare and Burnham on Sea in North Somerset.
Other Information
For more information about Delhorn Boarding Kennels & Cattery, you can visit them in person, visit their website, telephone or send them an email (if available) using the form below.
Registering a Boarding Cattery
Adding your cattery to the British Cattery Directory, the largest directory of its kind, is easy.
Click the button below to find out more.
How to Register