Highcroft Boarding Kennels and Cattery, Midgham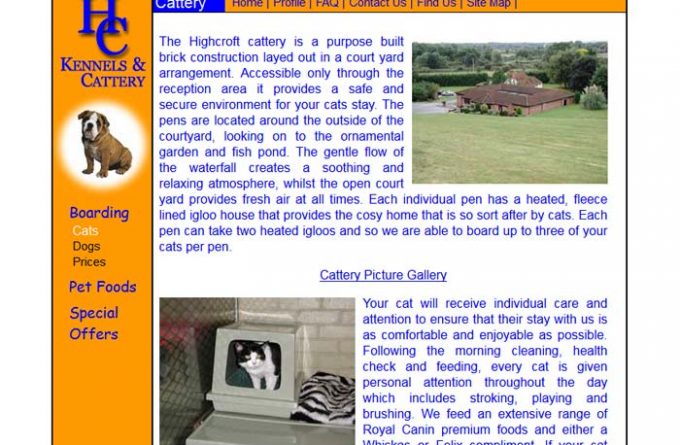 Highcroft Boarding Kennels and Cattery
Bath Road, Midgham
Berkshire, RG7 5XB
Contact Details
Contact Tel :0118 971 2007
Website :Click to visit Website
Email :Use the email form provided below
Highcroft Kennels and Cattery is located in Berkshire countryside, a short drive off the A4 Bath Road just a few miles outside of Thatcham on the way towards Reading. The purpose-built brick constructed cattery accommodation is forms a small courtyard, with the cat accommodation overlooking an ornamental garden and fish pond in the centre.
If you'd like to know more about the services and facilities offered by Highcroft Kennels and Cattery, click the buttons below to visit the cattery website or email the owners directly.
Other Information
For more information about Highcroft Boarding Kennels and Cattery, you can visit them in person, visit their website, telephone or send them an email (if available) using the form below.
Individual Suites

Family Suites

Toys provided