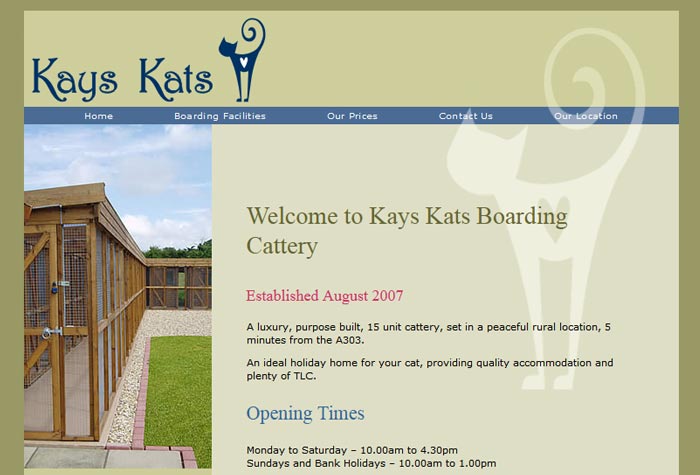 Kay's Kats, Heathlands, Windy Ridge Lane, South Hill, Somerton, Somerset, TA11 7JG
Contact Details
Contact Tel :01458 241940
Website :Click to visit Website
Email :Use the email form provided below
Kay's Kats is a small boarding cattery situated in the Somerset countryside near Somerton. The cattery accommodation consists of 15 spacious individually heated chalets with outside covered runs. Ten of the chalets can accommodate one or two cats, and there are five larger units capable of housing a family of up to four cats.
Other Information
For more information about Kay's Kats, you can visit them in person, visit their website, telephone or send them an email (if available) using the form below.
Registering a Boarding Cattery
Adding your cattery to the British Cattery Directory, the largest directory of its kind, is easy.
Click the button below to find out more.
How to Register