Kealey Vale Cattery, Whitstable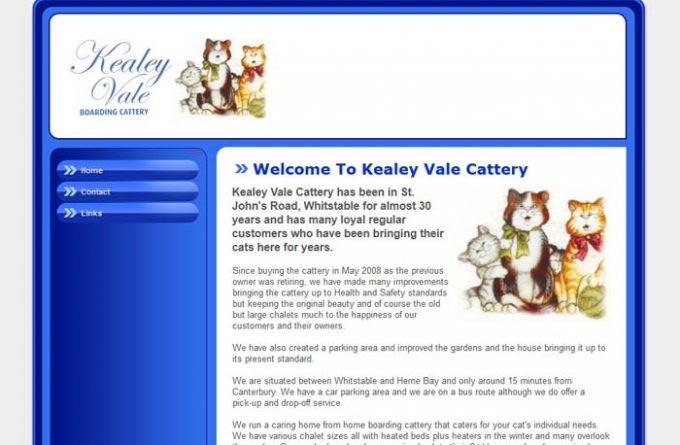 Kealey Vale Cattery was established over 30 years ago, and modernised in 2008 when the current owners took over. The cattery offers various chalet sizes, all with heated beds and heaters. Kealey Vale Cattery is situated between Whitstable and Herne Bay, just a short drive from Canterbury. The cattery also provides fostering services for the Cat Protection League.
Finding Kealey Vale Cattery
Add your boarding cattery to the directory
Adding your cattery to the cattery directory is simple and cost effective. To find out more, click below.