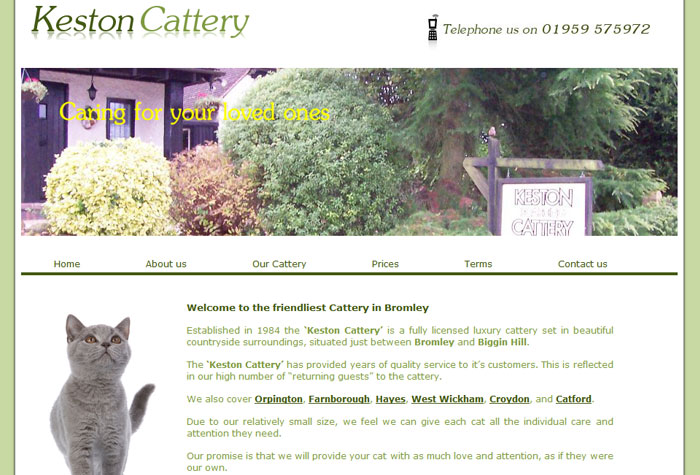 Keston Cattery, Fayreholme, Leaves Green Road, Keston, Kent BR2 6DU
Contact Details
Contact Tel :01959 575972
Website :Click to visit Website
Email :Not Available
Convenient for cat owners in South-East London, Keston Cattery is situated in the countryside between Bromley and Biggin Hill. Cattery accommodation consists of 30 individual runs with heated accommodation areas, overlooking the cattery gardens.
Other Information
For more information about Keston Cattery, you can visit them in person, visit their website, telephone or send them an email (if available) using the form below.
Sorry, this cattery has not provided a contact email address
Registering a Boarding Cattery
Adding your cattery to the British Cattery Directory, the largest directory of its kind, is easy.
Click the button below to find out more.
How to Register