Ladybird Kennels and Cattery, Ingatestone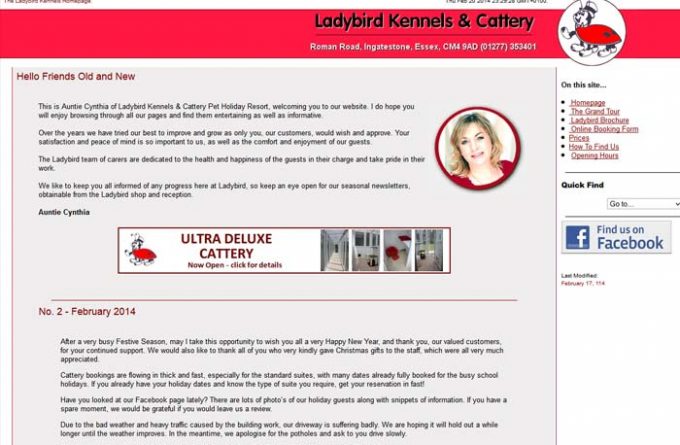 Ladybird Kennels and Cattery is located in the Essex countryside just off Roman Rd in Ingatestone. Surrounded by trees, the cattery offers two different accommodation types; Standard and Luxury. The 'Standard' cattery accommodation is in a wooden-framed building. All the cattery accommodation units have fully enclosed and heated sleeping areas, elevated rooms with a window and cat flap. Access to downstairs bathroom and play area is via a ramp. The 'Luxury' cattery accommodation is in a modern block of chalets across the garden from the standard units, with UPVC and glass construction, for bright, sunny and airy feel. Sleeping areas have a fitted sun lounging terrace and a sofa and footstool to relax on. The outside play areas are equipped with an activity centre built for climbing, nail manicure and bird watching.
Finding Ladybird Kennels and Cattery
Add your boarding cattery to the directory
Adding your cattery to the cattery directory is simple and cost effective. To find out more, click below.