Leigh Dogs & Cats Home, Leigh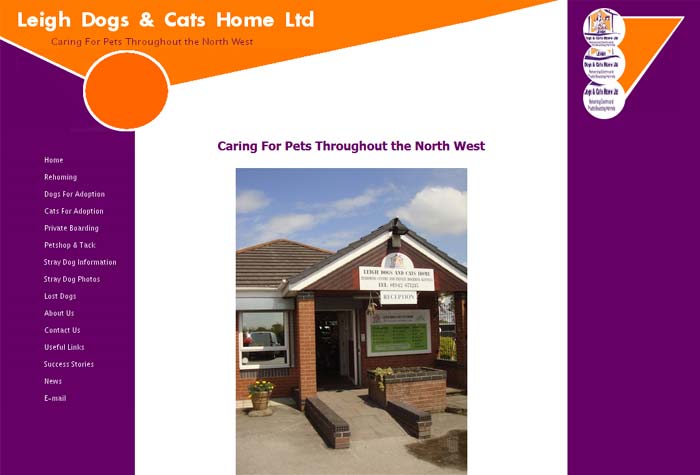 Leigh Dogs & Cats Home, Graveoak, East Lancs Road, Leigh, WN7 3SE
Contact Details
Contact Tel :01942 671215
Website :Click to visit Website
Email :Use the email form provided below
Established in 1974, the Leigh Dogs & Cats Home is a family run business which provides care for dogs, cats and various other pets throughout the north west and a rehoming service for the RSPCA. At Leigh Dogs & Cats Home in Leigh, all the cats pens have a heated sleeping area and covered run. There is an on-site Veterinary Surgeon if pets experience any health problems during their stay. A veterinary practice, The Vets at Leigh Dogs and Cats Home, has been established as the business expands.
Other Information
For more information about Leigh Dogs & Cats Home, you can visit them in person, visit their website, telephone or send them an email (if available) using the form below.
Registering a Boarding Cattery
Adding your cattery to the British Cattery Directory, the largest directory of its kind, is easy.
Click the button below to find out more.
How to Register