Little Downs Boarding Cattery, Lydeard St. Lawrence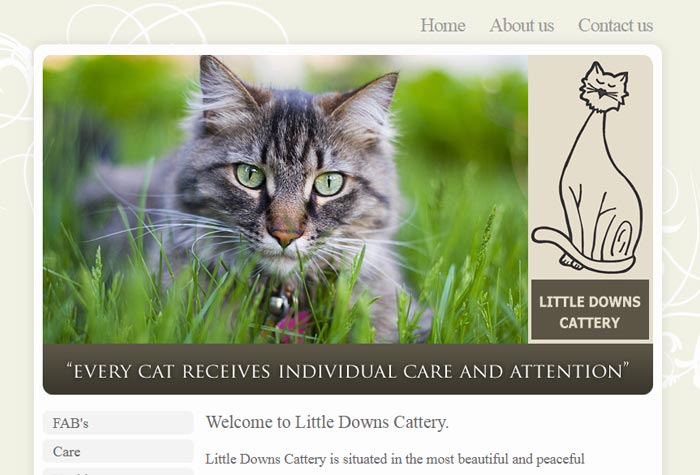 Little Downs Boarding Cattery
Little Downs Boarding Cattery, Lydeard Down, Lydeard St. Lawrence, Taunton, Somerset, TA4 3SN
Contact Details
Contact Tel :01984 667495
Website :Click to visit Website
Email :Use the email form provided below
The Little Downs Cattery is situated in the Somerset countryside near Lydeard St. Lawrence, just off the A358. Run by winners of the Crufts Supreme Best In Show 2008, Little Downs is an outdoor cattery with heated accommodation.
Other Information
For more information about Little Downs Boarding Cattery, you can visit them in person, visit their website, telephone or send them an email (if available) using the form below.
Registering a Boarding Cattery
Adding your cattery to the British Cattery Directory, the largest directory of its kind, is easy.
Click the button below to find out more.
How to Register