Littlehappycattery, Leigh-On-Sea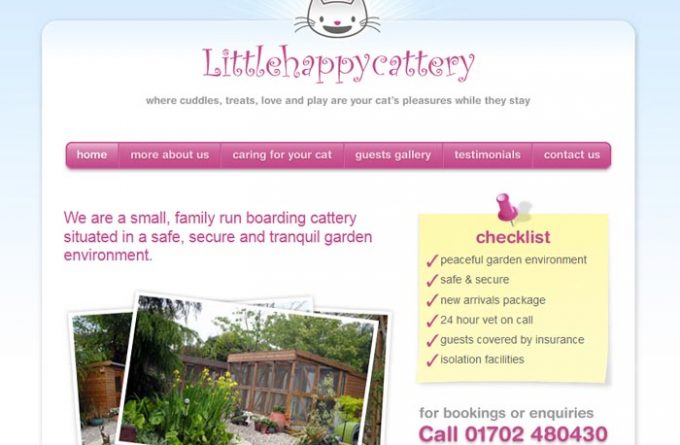 Littlehappycattery is a family-run garden cattery located in a residential area of Leigh-On-Sea, just off the A13 London Rd. The cattery is set in private gardens with a fishpond and sheltered by established trees. Cattery accommodation consists of 10 purpose-built full-height double suites with penthouse sleeping areas. These units are ideal for either one or two cats. The suites are insulated for warmth plus their own covered runs. Isolation facilities are available, should they be required.
Finding Littlehappycattery
Add your boarding cattery to the directory
Adding your cattery to the cattery directory is simple and cost effective. To find out more, click below.