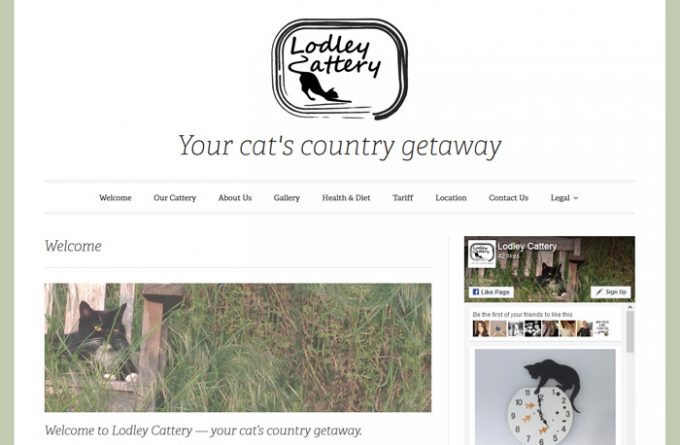 Lodley Smithy, Alsager Road, Hassall, Sandbach
Cheshire, CW11 4SD
Contact Details
Contact Tel :07803100717
Mobile Tel :07803100717
Website :Click to visit Website
Email :Use the email form provided below
Lodley Cattery is a 5 star luxury cattery located in the peaceful South Cheshire countryside, conveniently situated between Sandbach and Alsager.
We have been awarded a 5 star licence from Cheshire East Council as our cattery conforms to all the higher standards defined by The Animal Welfare (Licensing of Activities Involving Animals) (England) Regulations 2018.
Our 5 star luxury UPVC Cattery is exclusively for feline guests and offers a hygienic, well insulated, comfortable and secure residence in all weather conditions.
Each of the 19 suites has engaging views of rural activity to stimulate our guest's interest and satisfy their natural curiosity. Positioning the suites to be East facing enables our guests to bask in the early morning sun as they enjoy their freshly prepared breakfast.
Sleeping quarters of each suite are fitted with thermostatically controlled heated panels, which not only maintain each bedroom at a comfortable temperature but allow guests to snuggle up to the gentle heat source.
Suite furniture, uniquely produced by the Cattery manufacturer, can be adjusted to cater for kittens, adult, elderly and disabled cats.
We would be delighted to offer you a tour of our facilities, answer any questions and discuss any dietary or medication requirements your cat may have prior to booking.
Proprietors Eric and Eileen Smith are both qualified in Cattery management through the International Cat Care training programme and have more than 40 years experience as cat owners - well placed to understand the unique and often quirky personalities of our feline friends and passionate in their commitment to provide outstanding care and attention to detail at Lodley Cattery.
Other Information
For more information about Lodley Cattery, you can visit them in person, visit their website, telephone or send them an email (if available) using the form below.
Indoor Cattery

Individual Suites

Family Suites

Indoor Runs

Toys provided

Cater for special diets

Insurance Included

Medication administered free
Monday - Saturday 10:00-12:00 and 14:00-17:00
Sunday 10:00-12:00