Mariners Light Cattery, Weston-Super-Mare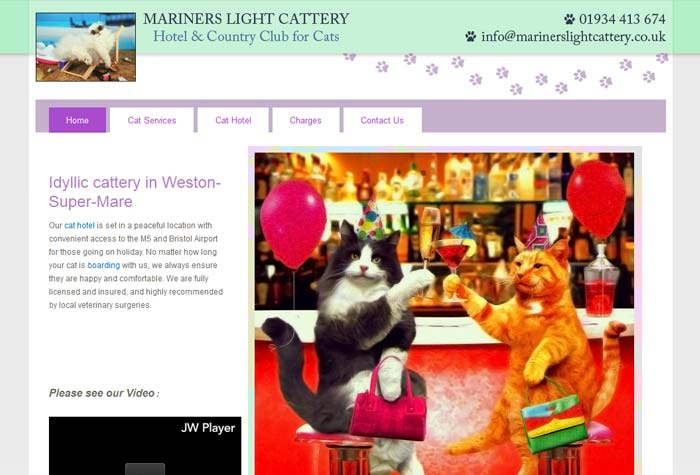 Mariners Light Cattery, 106 Beach Rd, Sandbay, Weston-Super-Mare, BS22 9UG
Contact Details
Contact Tel :01934 413 674
Website :Click to visit Website
Email :Use the email form provided below
Mariners Light Cattery is situated at Sand Bay, just outside Weston-Super-Mare. The cattery accommodation consists of single and family units, each with thermostatically heated bedrooms.
Other Information
For more information about Mariners Light Cattery, you can visit them in person, visit their website, telephone or send them an email (if available) using the form below.
Registering a Boarding Cattery
Adding your cattery to the British Cattery Directory, the largest directory of its kind, is easy.
Click the button below to find out more.
How to Register