Moggie Minders Cattery, Catford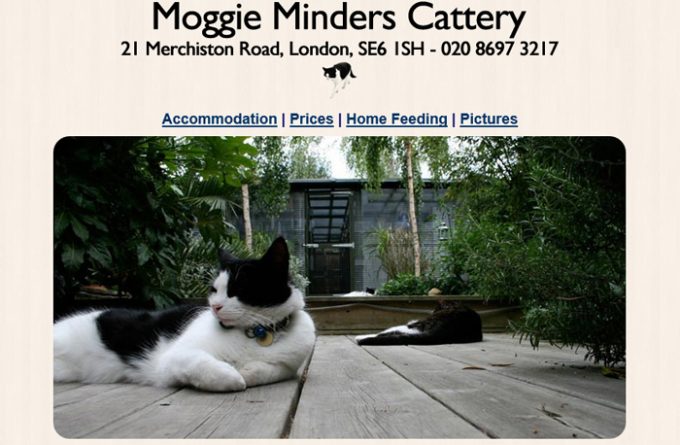 Moggie Minders Cattery is a small boarding cattery in Catford, in the Borough of Lewisham, in South East London, able to accommodate up to 22 cats. Cattery accommodation consists of spacious, insulated and individually heated wooden chalets, each with its own run. The chalets are large enough to accommodate up to 2 cats from the same family if required and larger families of cats can be accommodated by combining several chalets to create one large home.
Finding Moggie Minders Cattery
Add your boarding cattery to the directory
Adding your cattery to the cattery directory is simple and cost effective. To find out more, click below.