Oakley Hotel for Cats, Bromley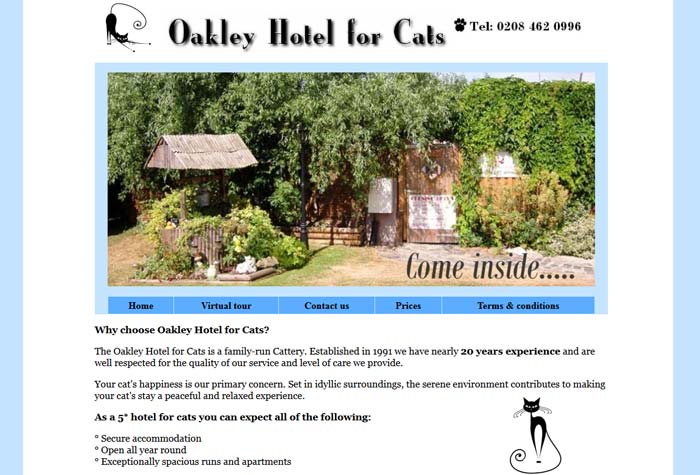 Oakley Hotel for Cats, Bencewell, Oakley Road, Bromley, Kent, BR2 8HG
Contact Details
Contact Tel :020 8462 0996
Website :Click to visit Website
Email :Not Available
Convenient for cat owners in south-east areas of London, the Oakley Hotel for Cats, established over 20 years ago, is a family-run Cattery in Bromley, not far from the A21. The cattery offers spacious runs and heated apartments.
Other Information
For more information about Oakley Hotel for Cats, you can visit them in person, visit their website, telephone or send them an email (if available) using the form below.
Sorry, this cattery has not provided a contact email address
Registering a Boarding Cattery
Adding your cattery to the British Cattery Directory, the largest directory of its kind, is easy.
Click the button below to find out more.
How to Register