Orchard View Cattery, Sidcup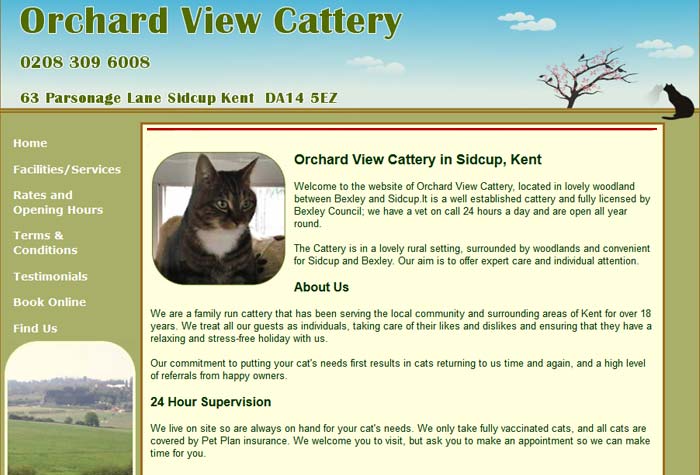 Orchard View Cattery, 63 Parsonage Lane, Sidcup, Kent DA14 5EZ
Contact Details
Contact Tel :0208 309 6008
Website :Click to visit Website
Email :Use the email form provided below
Convenient for cat owners in South East London, Orchard View Cattery is located on the edge of quiet woodland between Bexley and Sidcup in Kent. Cattery accommodation is provided by penthouse-style chalets, each having a heated sleeping area and access to a covered outside run.
Other Information
For more information about Orchard View Cattery, you can visit them in person, visit their website, telephone or send them an email (if available) using the form below.
Registering a Boarding Cattery
Adding your cattery to the British Cattery Directory, the largest directory of its kind, is easy.
Click the button below to find out more.
How to Register