Pricklewell Cattery, Wolverhampton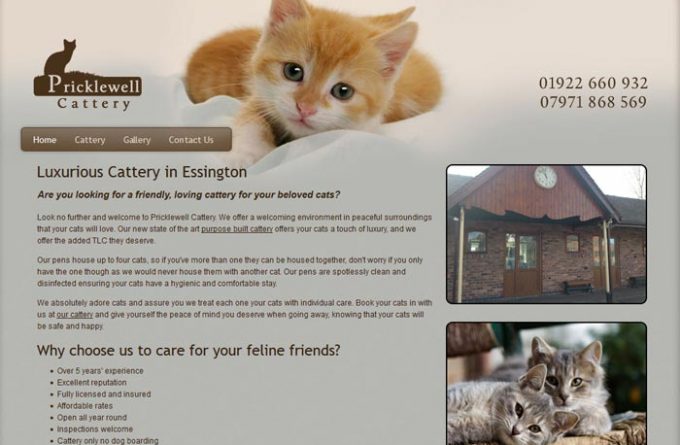 Pricklewell Cattery is situated in Essington, a short drive from either Wolverhampton or Walsall in the West Midlands. The cattery offers state of the art, purpose built cattery accommodation. The heated cattery pens can house up to four cats, with an upstairs sleeping area and a downstairs lounging area. All pens have windows, ramps and plenty of toys and scratch posts for them to enjoy.
Finding Pricklewell Cattery
Add your boarding cattery to the directory
Adding your cattery to the cattery directory is simple and cost effective. To find out more, click below.