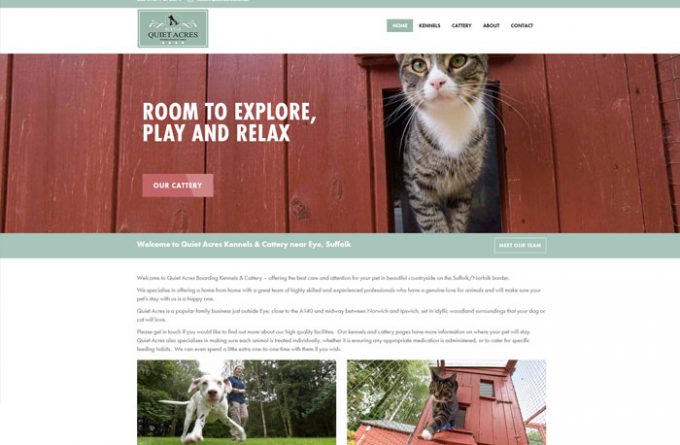 Quiet Acres Cattery, Eye. All our cat chalets offer ample space for playing and climbing. The chalets are situated around a small wildlife area so your cat will have plenty to watch and keep them occupied throughout their stay.All cats staying at Quiet Acres are handled and talked to regularly. Obviously any individual requirements that your cat has, their likes and dislikes, can all be catered for. We love looking after your feline friends and they are in the perfect environment to relax. They help us relax too with plenty of grooming and cuddles.
Opening Hours
Monday to Saturday 09.00 - 12.00 and 14.00 - 17.00
Sundays 10.00 - 12.00 and 16.00 - 17.00
Finding Quiet Acres Cattery
Add your boarding cattery to the directory
Adding your cattery to the cattery directory is simple and cost effective. To find out more, click below.