Ransley Kennels and Cattery, Ashford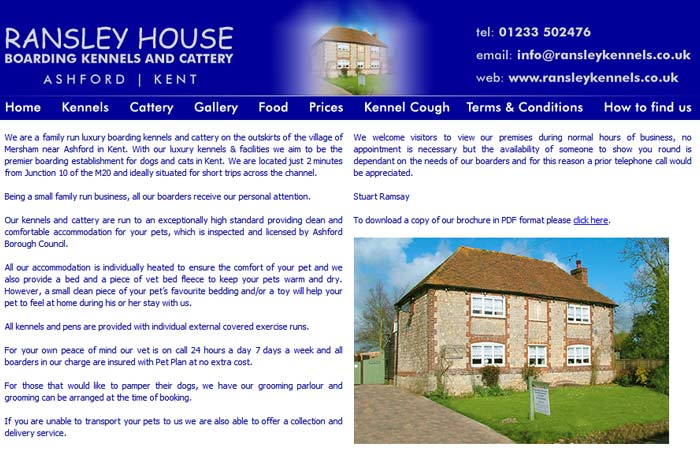 Ransley Kennels and Cattery
Kingsford Street, Mersham, Ashford
Kent, TN25 6PF
Contact Details
Contact Tel :01233 502476
Website :Click to visit Website
Email :Use the email form provided below
Ransley Kennels and Cattery is based in Mersham, near Ashford, 2 minutes from Junction 10 of the M20. Each accommodation unit is designed to accommodate two cats in comfort and are individually heated. Cats have individual, covered runs with sun shelves and a scratching post and there is a security corridor to thwart and budding escapees. For more information click below to visit Ransley cattery's website.
Other Information
For more information about Ransley Kennels and Cattery, you can visit them in person, visit their website, telephone or send them an email (if available) using the form below.
Individual Suites

Family Suites

Toys provided
Add your boarding cattery to the directory
Adding your cattery to the cattery directory is simple and cost effective. To find out more, click below.