Tendercare Cattery, Durham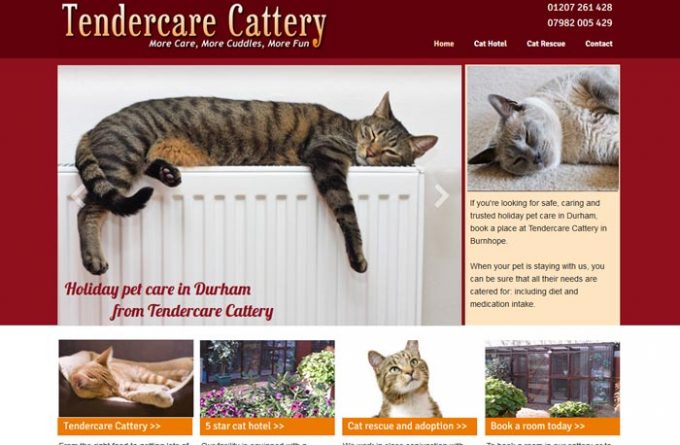 Tendercare Cattery can be found in Burnhope, County Durham. The cattery accommodation includes 12 indoor and 18 outdoor sleeping chalets, each equipped with infrared heaters, heat mats, fresh water and toys. There are also open areas where sociable cats can get together and play so that they don't get lonely. In these areas there are climbing frames, settees, toys and many other bits and pieces, providing cats with stimulation or a place to snooze. Tendercare also provide pet accommodation for rabbits, guinea pigs and other small animals. The facilities are monitored 24 hours a day by on-site staff and CCTV surveillance, and the compound is secured by perimeter fencing and security gates.
Finding Tendercare Cattery
Add your boarding cattery to the directory
Adding your cattery to the cattery directory is simple and cost effective. To find out more, click below.