Tip-Top Cattery & Kennels, Bridgwater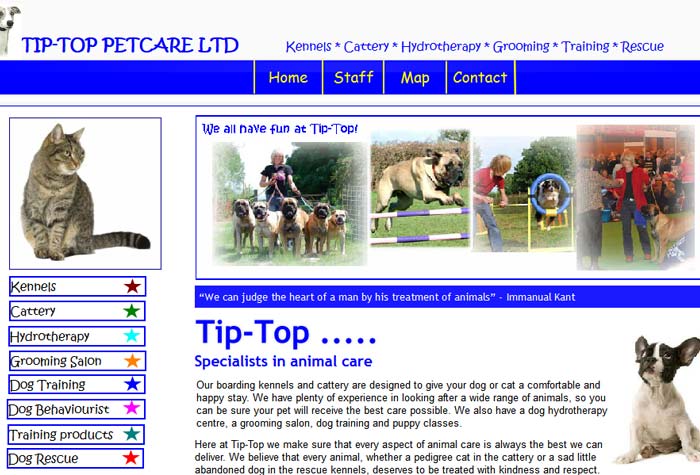 Tip-Top Cattery & Kennels
Tip-Top Cattery & Kennels, Orchard Farm 3, Nythe Rd, Pedwell, Bridgwater, Somerset, TA7 9BL
Contact Details
Contact Tel :01458 210207
Website :Click to visit Website
Email :Use the email form provided below
Tip-Top Cattery and Kennels is located near to Street in Somerset, just 10 miles from Bridgwater. The purpose-built cattery units are constructed from modern wipe-clean materials and have clear windows dividing them. This means each cat has the company of neighbours, but is safe, warm and secure.
Other Information
For more information about Tip-Top Cattery & Kennels, you can visit them in person, visit their website, telephone or send them an email (if available) using the form below.
Registering a Boarding Cattery
Adding your cattery to the British Cattery Directory, the largest directory of its kind, is easy.
Click the button below to find out more.
How to Register