Willow Tree Cat Hotel, Shrewsbury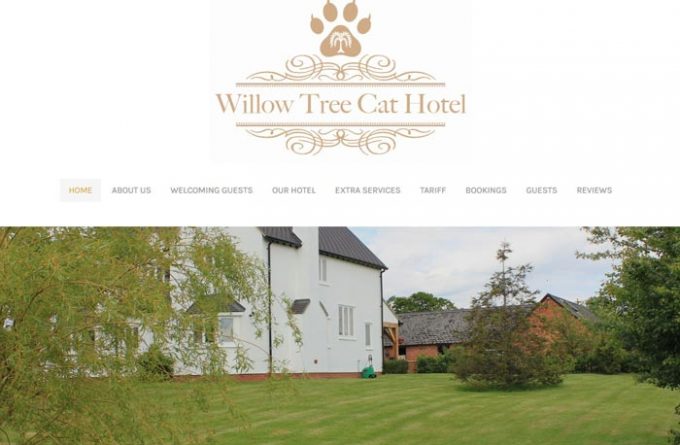 The Willow Tree Cat Hotel is located in Marton, just outside Baschurch in the Shropshire countryside. The cattery accommodation consists of ​18 family suites, each consisting of a large bedroom with a spacious exercise area overlooking a central garden courtyard. Some of the suites have been modified to cater for long term guests. These suites are licensed to accommodate up to 6 guests from the same family. The Willow Tree Cat Hotel has two linked wings each accommodating 9 family suites. Four of the cattery suites having been designed for up to 2 cats and 14 suites for families of up to 4 cats (floor area in excess of 50 square feet). The sleeping accommodation is thermally insulated and fitted with individual radiators. In the exercise areas, opaque UV resistant GRP roofing and polycarbonate windows maximise the use of natural light whilst offering protection in the summer months. All the exercise areas are equipped with a cat tree, scratch mat, a variety of toys and a large sun shelf that overlooks the central garden courtyard separating the two wings of the hotel.
Finding Willow Tree Cat Hotel
Add your boarding cattery to the directory
Adding your cattery to the cattery directory is simple and cost effective. To find out more, click below.