Willowfield Cattery, Newbury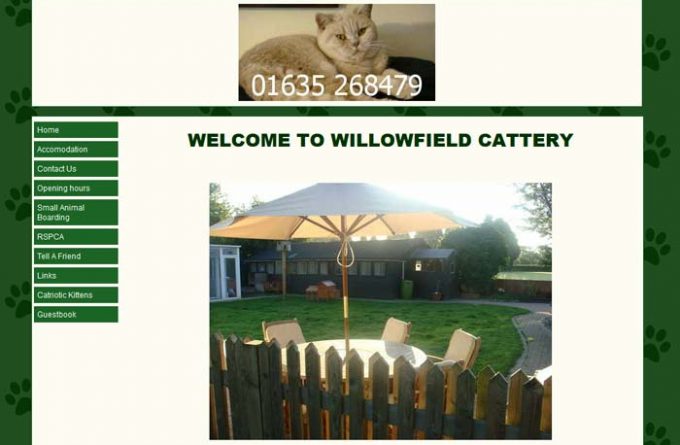 Bishops Green, Newbury
Berkshire, RG20 4HS
Contact Details
Contact Tel :01635 268479
Website :Click to visit Website
Email :Use the email form provided below
Willowfield Cattery is located in the West Berkshire countryside on the south side of Greenham Common, only a few minutes' drive from either Newbury or Thatcham. The cattery also acts as the local RSPCA Cat Rescue Centre. Cattery accommodation is provided in heated chalets, each with a window overlooking either gardens or surrounding fields. Units can be interlinked to allow families of cats to stay together if required.
If you'd like to know more about the services and facilities offered by Willowfield Cattery, click the buttons below to visit the cattery website or email the owners directly.
Other Information
For more information about Willowfield Cattery, you can visit them in person, visit their website, telephone or send them an email (if available) using the form below.
Individual Suites

Family Suites

Toys provided