Willow House Cattery, Maidenhead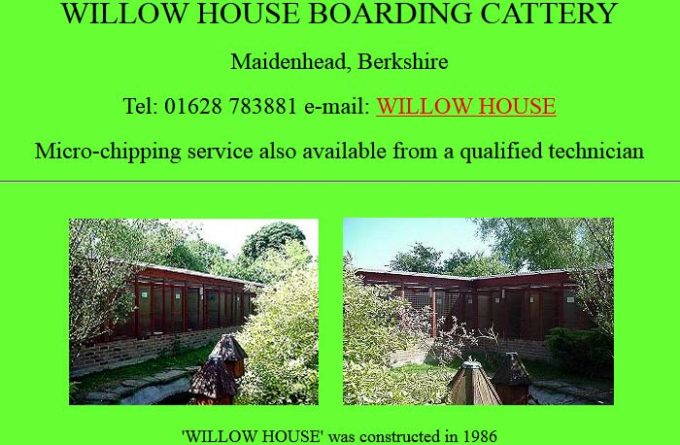 230 Windsor Rd, Maidenhead
Berkshire, SL6 2DT
Contact Details
Contact Tel :01628 783881
Website :Click to visit Website
Email :Use the email form provided below
The Willow House cattery is conveniently located midway between Windsor and Maidenhead on the A308, meaning it is also easily reached from the M4. The cattery is set in enclosed private gardens. Cattery accommodation is heated and includes a sunning shelf from which cats can observe the landscaped gardens. Accommodation is available both for single cats and families.
If you'd like to know more about Willow House Cattery or the services and facilities they offer, use the buttons below to visit the cattery website or email the owners directly.
Other Information
For more information about Willow House Cattery, you can visit them in person, visit their website, telephone or send them an email (if available) using the form below.
Individual Suites

Family Suites

Toys provided