Here for Cats | Surrey | Hampton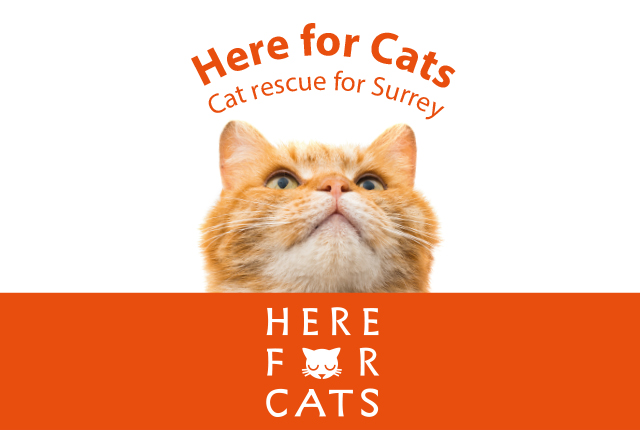 Contact Details
Contact Tel :0330 120 0730
Mobile Tel :0330 120 0730
Website :Click to visit website
Email :Use the email form provided below
Here for Cats is a virtual shelter to help, rescue, rehabilitate and rehome cats and kittens. We have no premises but operate a trusted online community that helps to connect disadvantaged cats with vets, helpers, foster homes, boarding catteries and those interested in direct rehoming. Our vision statement is: To give every cat its best life. Our mission statement is: Working together to improve the lives of cats now and in the future. Making people's lives better with cats. We also take a holistic approach to cat rescue, recognising the important role that animals can make in people's lives. This includes using our trusted online community to help those that may have had to give up their cats due to health problems. We also look to make sure that our cats go to loving homes where they can help make people's lives better, we have re-homed several cats in retirement homes. Even if people do not adopt from us, we provide free advice and reassurance about cats, including educational advice around microchipping and neutering.
Our charity offers a direct rehoming service, which means if you need to rehome your cat, your cat stays with you until we find a suitable new owner. Our charity will also carry out the home checks and offer back up if needed for the new owner. All enquiries come via the charity and none of your personal details are given out. This has been a successful service and gives the owner peace of mind, please call 0330 120 0730, if you would like further details on this service. If you would like to rehome or adopt a cat from our charity, please fill out the form online via the 'Adopt a cat' page or 'Rehoming your cat' on our website www.hereforcats.org If you would like to hear about our work, please join our mailing list by entering your name, email and how you heard about us, which can be found on our home page of our website www.hereforcats.org If you would like to volunteer, please fill out the online form on the 'Volunteer for us' page of our website www.hereforcats.org
Add your rescue group to the directory
We are happy to provide free listings for recognised charities and voluntary organisations involved in pet rescue.