Happy Endings Rescue, Faversham
Happy Endings Rescue | Kent | Faversham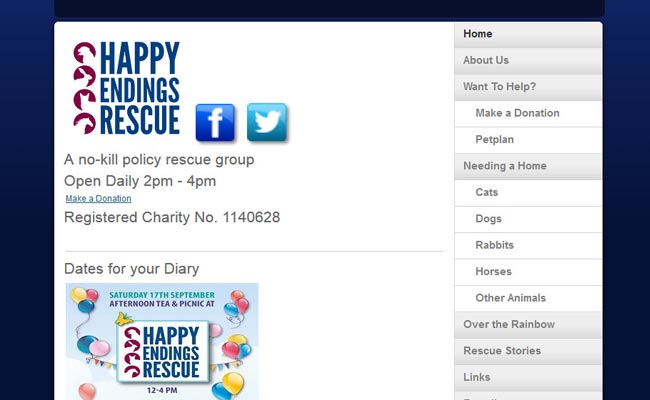 Happy Endings Rescue, Faversham – Happy Endings Rescue is home to many types of animals, some permanent residents and some awaiting adoption and rehoming. We will not destroy any animal in our care other than on veterinary advice. Sadly, many of the animals in our care come to us with unhappy, cruel or neglected backgrounds Happy Endings Rescue has two sites, one in around 60 acres of green land in Faversham and another near Sevenoaks, and we provide sanctuary for unwanted and ill-treated animals of all shapes and sizes, young and old, and rehabilitate them with a view to finding their forever home.
Add your rescue group to the directory
We are happy to provide free listings for recognised charities and voluntary organisations involved in pet rescue.