RSPCA Leybourne Animal Centre, West Malling
RSPCA Leybourne Animal Centre | Kent | West Malling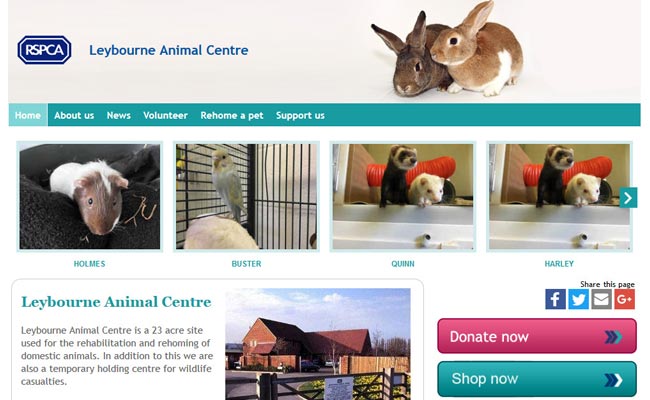 RSPCA Leybourne Animal Centre, West Malling – Leybourne Animal Centre is a 23 acre site used for the rehabilitation and rehoming of domestic animals. In addition to this we are also a temporary holding centre for wildlife casualties.
Add your rescue group to the directory
We are happy to provide free listings for recognised charities and voluntary organisations involved in pet rescue.