Woodlands Animal Sanctuary, Ormskirk
Woodlands Animal Sanctuary | Lancashire | Ormskirk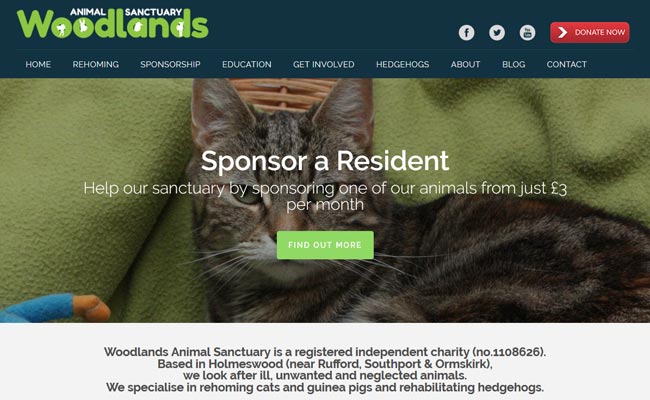 Woodlands Animal Sanctuary, Ormskirk – Woodlands Animal Sanctuary, based in Holmeswood near Rufford, Southport and Ormskirk looks after ill, unwanted and neglected animals. We specialise in rehoming cats and guinea pigs and rehabilitating hedgehogs.
Add your rescue group to the directory
We are happy to provide free listings for recognised charities and voluntary organisations involved in pet rescue.