RSPCA Paws Animal Centre, Norwich
RSPCA Paws Animal Centre | Norfolk | Norwich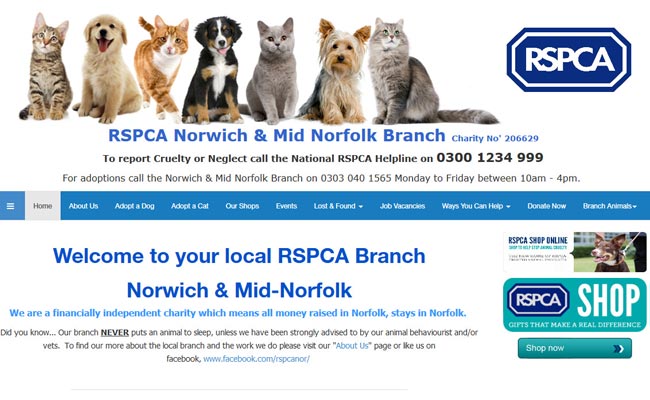 71-75, Barrack Street, Norwich, Norfolk NR3 1WJ
Contact Details
Contact Tel :0303 0401565
Website :Click to visit website
Email :Not Available
RSPCA Paws Animal Centre, Norwich - We rehome mainly cats and dogs at this branch, and rehabilitate small furries such as rabbits and ferrets when we can. Our animals are housed at private boarding establishments and can be viewed by appointment.
Add your rescue group to the directory
We are happy to provide free listings for recognised charities and voluntary organisations involved in pet rescue.