Banbury Animal Rescue Service, Bodicote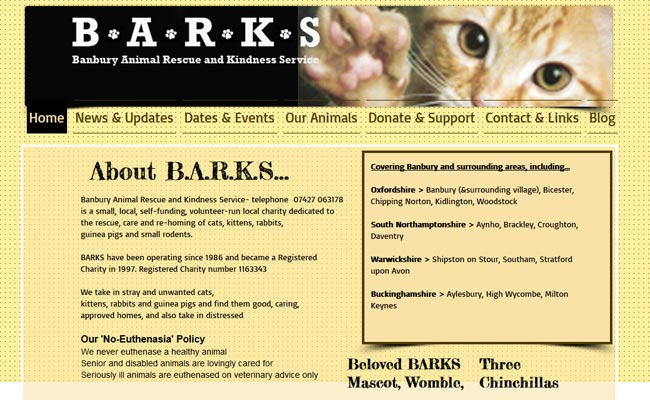 Banbury Animal Rescue Service
47 Park End, Bodicote, Oxfordshire 0X15 4DQ
Contact Details
Contact Tel :07427 063178
Website :Click to visit website
Email :Use the email form provided below
Originally founded in 1986, Banbury Animal Rescue and Kindness Service is a small, local, self-funding, volunteer-run local charity dedicated to the rescue, care and re-homing of cats, kittens, rabbits, guinea pigs and small rodents. We have a no-destruction Policy which means we never destroy a healthy animal.
Add your rescue group to the directory
We are happy to provide free listings for recognised charities and voluntary organisations involved in pet rescue.