Oxfordshire Animal Sanctuary, Stadhampton
Oxfordshire Animal Sanctuary | Oxfordshire | Stadhampton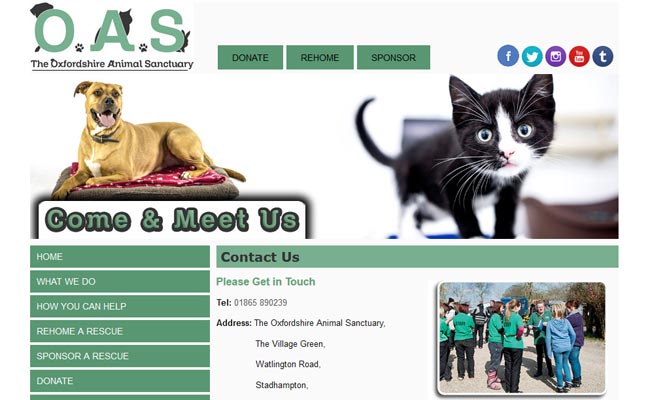 Oxfordshire Animal Sanctuary, Stadhampton – The Oxfordshire Animal Sanctuary in Stadhampton rescues and rehomes over 500 animals in the Oxfordshire area every year. Since opening in 1967 we have managed to help over 25,000 animals. We continue to support Oxfordshires abandoned animals, helping more and more pets each year to find loving new homes. At present on site we have over 60 dogs, 90 cats and kittens plus a number of rabbits and guinea pigs. We also care for our permanent guests of goats, sheep, a horse and a little Shetland pony.
Add your rescue group to the directory
We are happy to provide free listings for recognised charities and voluntary organisations involved in pet rescue.