National Animal Welfare Trust, Langport
National Animal Welfare Trust | Somerset | Langport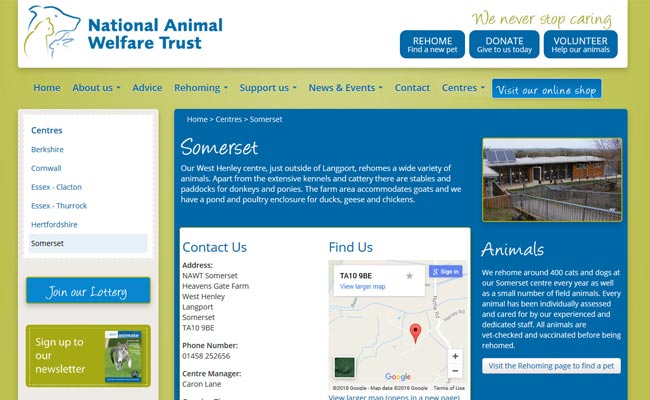 National Animal Welfare Trust
Heavens Gate Farm, West Henley, Langport, Somerset TA10 9BE
Contact : 01458 252656
Website : Click to visit this group's website
Email not Available
National Animal Welfare Trust Somerset, Langport – National Animal Welfare Trust West Henley centre, just outside of Langport, rehomes a wide variety of animals. Apart from the extensive kennels and cattery there are stables and paddocks for donkeys and ponies. The farm area accommodates goats and we have a pond and poultry enclosure for ducks, geese and chickens.
Add your rescue group to the directory
We are happy to provide free listings for recognised charities and voluntary organisations involved in pet rescue.