Bury's Stray Cat Fund, Bury St. Edmunds
Bury's Stray Cat Fund | Suffolk | Bury St. Edmunds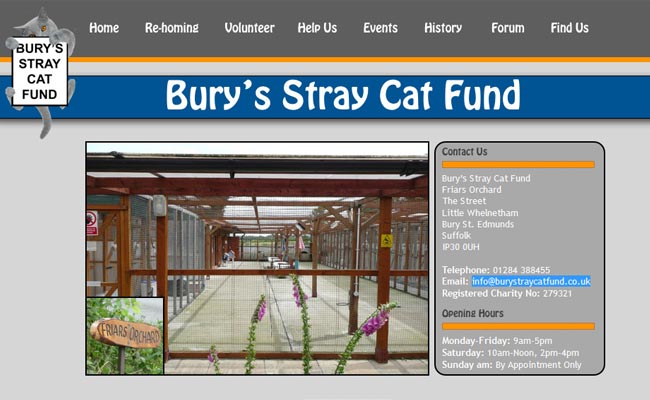 Bury's Stray Cat Fund, Bury St. Edmunds – Bury's Stray Cat Fund is located in the Suffolk countryside near Bury St. Edmunds. We are an independent cat sanctuary and have looked after cats and kittens for over 30 years. We help and rehome cats of all ages and from all backgrounds. We also operate a foster scheme for older cats meaning that older cats who might otherwise be overlooked are able to live happy lives in new homes.
Add your rescue group to the directory
We are happy to provide free listings for recognised charities and voluntary organisations involved in pet rescue.