Suffolk Animal Rescue, Stowmarket
Suffolk Animal Rescue | Suffolk | Stowmarket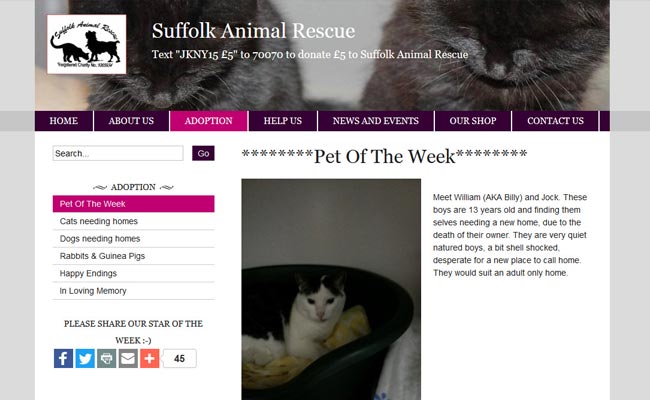 Suffolk Animal Rescue, Stowmarket – Suffolk Animal Rescue's ethos is to help all animals in need of help regardless of breeds or types. Many organisations do not take in feral cats because they require time and rehabilitation. Suffolk Animal Rescue specialises in feral cats because they need our help the most and we believe that once tamed, they will reward you tenfold with love and affection.
Add your rescue group to the directory
We are happy to provide free listings for recognised charities and voluntary organisations involved in pet rescue.