Humane Education Society, Wilmslow
Humane Education Society | Cheshire | Wilmslow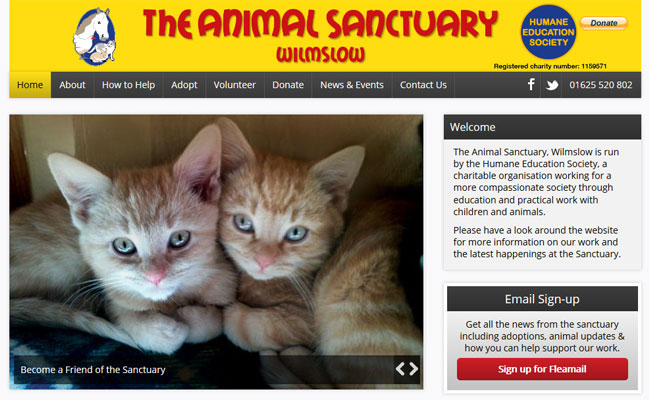 Humane Education Society, Wilmslow – The Animal Sanctuary in Wilmslow is run by the Humane Education Society, a charitable organisation. The Animal Sanctuary provides a temporary home for cats, rabbits, ferrets and other small animals and birds which have been brought to us. All of them are in desperate need of a new home. Please contact the sanctuary for details.
Add your rescue group to the directory
We are happy to provide free listings for recognised charities and voluntary organisations involved in pet rescue.