Clay County Cat Care, St. Austell
Clay County Cat Care | Cornwall | St. Austell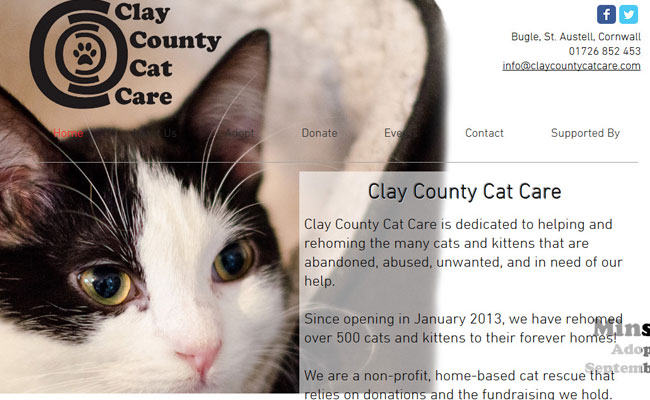 Clay County Cat Care, St. Austell – Clay County Cat Care in St. Austel, Cornwall, is dedicated to helping and rehoming the abandoned, abused or unwanted cats and kittens that are in our care. Since opening in 2013, Clay County Cat Care has rehomed hundreds of cats and kittens thanks to the kindness of cat lovers. We are currently refurbishing our rescue and, once the work is complete, we will be able to help many more cats, but also be in even greater need of people willing to give our cats new homes.
Add your rescue group to the directory
We are happy to provide free listings for recognised charities and voluntary organisations involved in pet rescue.