Wadars Animal Rescue, Worthing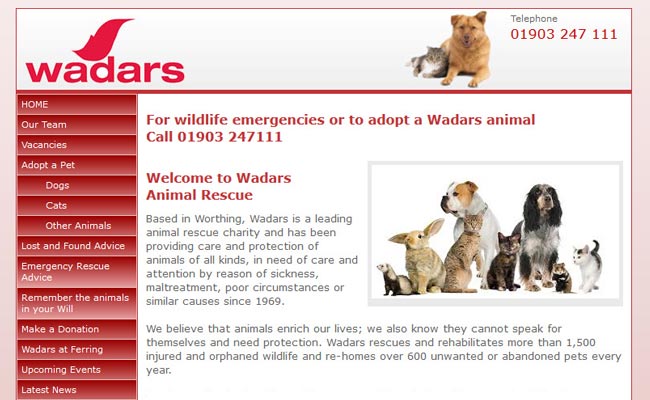 Wadars Animal Rescue, Worthing – Based in Worthing, Wadars is a leading animal rescue charity and has been providing care and protection of animals of all kinds, in need of care and attention by reason of sickness, maltreatment, poor circumstances or similar causes since 1969. Currently, as we have no homing centre of our own, Wadars animals are cared for in commercial kennels and catteries or with our volunteer fosterers until suitable forever homes can be found. We also have the support of various wildlife sanctuaries in the area.
Add your rescue group to the directory
We are happy to provide free listings for recognised charities and voluntary organisations involved in pet rescue.