Worthing Cat Welfare Trust, Worthing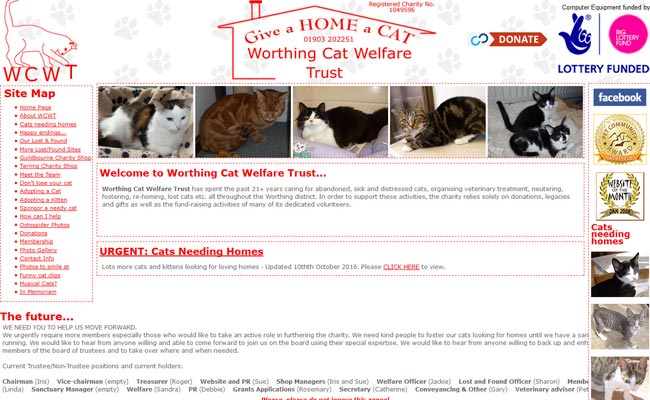 Worthing Cat Welfare Trust, Worthing – Worthing Cat Welfare Trust has spent the past 21+ years caring for abandoned, sick and distressed cats, organising veterinary treatment, neutering, fostering, re-homing, lost cats etc. all throughout the Worthing district. Our aims are to provide a safe and caring environment for abandoned, unwanted and distressed cats and kittens in the area, to arrange veterinary care and neutering, and to find loving homes for the cats wherever possible. Prior to re-homing, the cats are cared for in a number of shelters, one of which is dedicated to the 'mums and kittens', and by a number of fosterers who take them in as part of the family.
Add your rescue group to the directory
We are happy to provide free listings for recognised charities and voluntary organisations involved in pet rescue.