Animal Refuge Furness, Barrow-In-Furness
Animal Refuge Furness | Cumbria | Barrow-In-Furness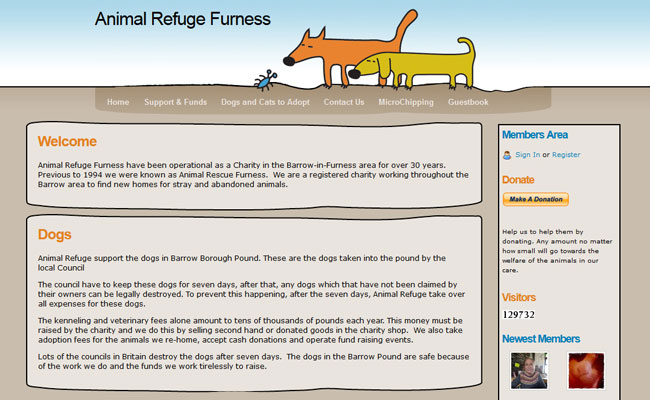 Animal Refuge Furness, Barrow-In-Furness – The Animal Refuge Furness has been involved with animal welfare in the Barrow-in-Furness area for over 30 years. A registered charity, we work in the Barrow area to find new homes for stray and abandoned animals. Dogs – Animal Refuge support the dogs in Barrow Borough Pound. When a dog is handed in or taken into the pound by the local Council, the council have to keep them for seven days. After that, any dogs which that have not been claimed by their owners can be legally destroyed. To stop these dogs from being killed, Animal Refuge take over all expenses for these dogs. after the first seven days. Local councils elsewhere across the UK kill thousands of dogs every year Cats – We also have plenty of cats in our care waiting for a new home. Some have been here for years. You can meet them here. If you can help in any way our animals will be very grateful.
Add your rescue group to the directory
We are happy to provide free listings for recognised charities and voluntary organisations involved in pet rescue.