Swindon and District Animal Haven, Swindon
Swindon and District Animal Haven | Wiltshire | Swindon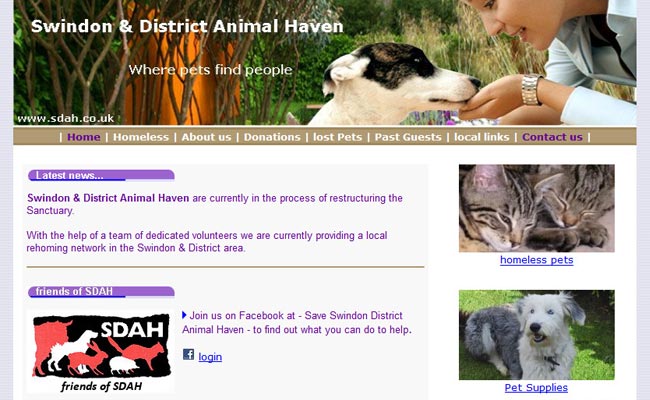 Swindon and District Animal Haven
Warwick Farm, Ballards Ash, Swindon, Wiltshire SN4 8DY
Contact : 07990 868887
Website : Click to visit this group's website
Email not Available
Swindon and District Animal Haven, Swindon – Swindon and District Animal Haven is based on a 20-acre site just East of Wootton Bassett, Wiltshire. Now the pet rescue center is home to a whole range of animals, including domestic pets like cats and dogs. There are plans to build a cattery to cope with the growing demands of the District. If you can offer a loving home to any of our residents, please get in touch.
Add your rescue group to the directory
We are happy to provide free listings for recognised charities and voluntary organisations involved in pet rescue.