Yorkshire Cat Rescue, Keighley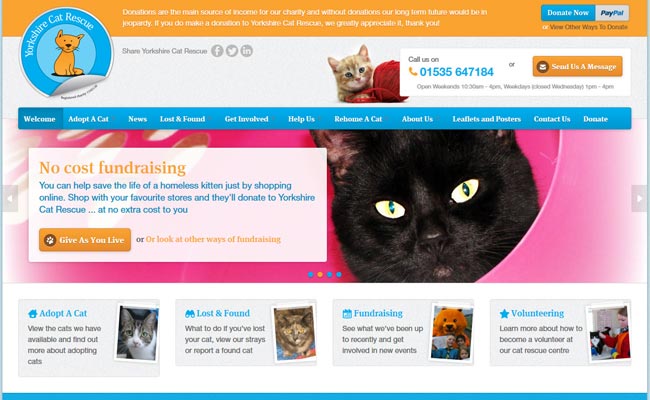 Yorkshire Cat Rescue, Keighley – Yorkshire Cat Rescue is a registered animal welfare charity which exists to save the lives of abandoned and unwanted cats and kittens in Yorkshire and parts of Lancashire. Yorkshire Cat Rescue has a rehoming centre based at Cross Roads between Keighley and Haworth, West Yorkshire, United Kingdom. The charity's aims are to relieve the suffering of cats who are in need of care and attention and, in particular, to provide or maintain rescue homes or other facilities for the reception and care of such unwanted animals and their treatment.
Add your rescue group to the directory
We are happy to provide free listings for recognised charities and voluntary organisations involved in pet rescue.