Pet Samaritans Animal Sanctuary, Chesterfield
Pet Samaritans Animal Sanctuary | Derbyshire | Chesterfield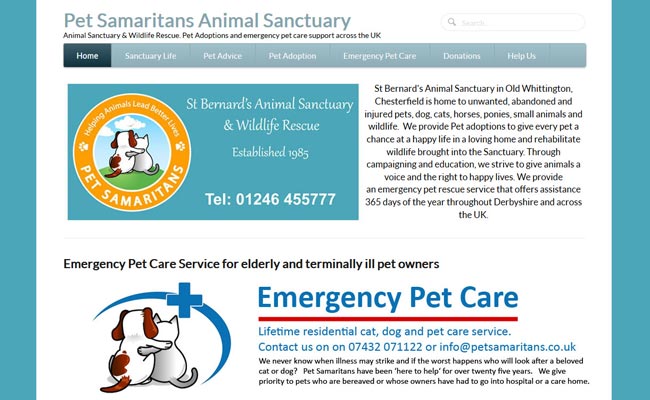 Pet Samaritans Animal Sanctuary, Chesterfield – The St Bernard's Animal Sanctuary in Old Whittington, Chesterfield provides a home for unwanted, abandoned and injured pets, dog, cats, horses, ponies, small animals and wildlife. Our aim is to find new homes for all these pets, to offer them a happy life in a loving home, and rehabilitate any wildlife brought into the Sanctuary. We provide an emergency pet rescue service that offers assistance 365 days of the year throughout Derbyshire and across the UK.
Add your rescue group to the directory
We are happy to provide free listings for recognised charities and voluntary organisations involved in pet rescue.